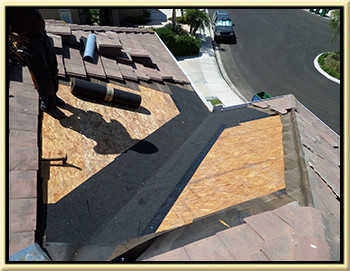 South County Roofing is your local, state licensed and insured roofing and roof repair contractor for Anaheim, Anaheim Hills, Brea, Fullerton, La habra, La Palma, Villa Park, Yorba Linda and the surrounding areas.



Yorba Linda Roofing

South County Roofing is dedicated to offering Yorba Linda the best possible pricing we can for your roof repair needs. We specialize in repairing roofs instead of replacing them. Your roof from time to time will require some maintenance that will need to be professionally done. Roof repair is a specialty and we are a roof repair specialist for Orange County.

We are focused on repairing your roof no matter what the problem and making our repairs last. We stand by our work with one of the longest and most comprehensive leak repair warranties in the business and our reputation speaks for itself. We have been licensed and doing business in Yorba Linda since 1997. If your roof needs some attention we are the right company to call.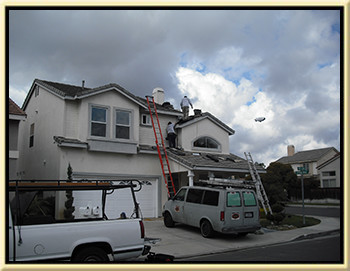 Broken Roofing Tile Replacement

If you have roofing tiles on your roof then the chances are that you have some broken roofing tiles that should be replaced. This can be a very small job that most roofing contractors don't even want to waste their time on. We replace broken roofing tiles on roofs every week for just about every city in Orange County. We work on every type of tile roof they make such as: concrete roofing tile, light weight roofing tile, Spanish Clay Roofing Tiles, and Slate Roofing tiles.

We know how to identify what type of roofing tile is on your roof and we know how to find a suitable replacement roofing tile. We know where to go, what to get, and how to get the job done right the first time. If you would like your roof looked at for a possible replacement of some broken roofing tiles then give us a call. We will gladly come over and check out your roof. We are honest in our findings and we are upfront with affordable pricing that makes sense. Yorba Linda Broken Roofing Tile Replacement Contractor. Fullerton Roof Leak Repair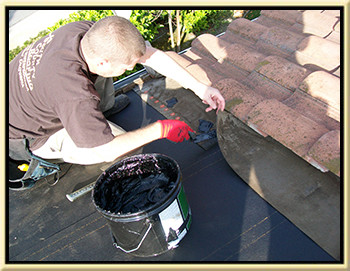 Roof Leak Detection Yorba Linda

Finding and properly repairing a roof leak is our forte. Roof leak detection is a process of finding the roof leak source and repairing the area of roof removal in a way that does not damage the integrity of the surrounding sections of roofing. This may sound easy but, it is not. Over the years have fixed hundreds of roof leaks and with that experience with have refined a set of very specific procedures and guidelines that that sets us apart from everyone else. La Halbra Roofing

Failure to properly address the smallest detail will result in premature failure of the roof repair area and cause you to have to repair the roof again. That is the most expensive way to fix your roof. We have seen roof leak repairs done so poorly that it required us to repair entire sections of roofing in order to properly remove the old repair attempts. Don't let just anyone get on your roof and attempt to tear it apart. Call the roof leak detection and repair experts today and get your roof fixed right the first time. Brea Roofing

Yorba Linda Roof Inspection

Having us perform our roof inspection service is maybe one of the best things you can do for you roof. We are here to help you completely understand what you should do to your roof and what you should not do to your roof. We will go over everything about your roof, how it functions, what (if any) roof maintenance you should do, when and why you should consider re-roofing, take a thorough and complete set of pictures of every part of your roof so that you have a snap shot in time of the condition of your roof (which will be very valuable for insurance purposed if you every need it).

If you are not sure what to do with your roof and you don't want to waste hundreds (if not thousands) of dollars on needless roof repairs or re-roofing expenses then call us today and have us inspect your roof tomorrow.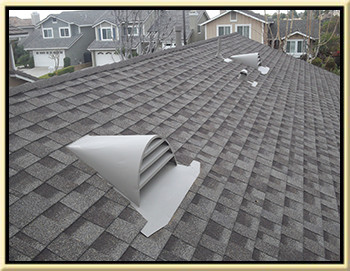 Ridge Cap Replacement for Composition Shingle Roofs

Asphalt composition shingle roofs are one of the best roofs you can have. They are lightweight and they last a long time. But, they do need some maintenance from time to time. We know how to do the roof maintenance basics for your asphalt composition shingle roofs to get it to last as long as possible and put off those expensive re-roofing costs. We can replace those damaged ridge cap that are falling apart (or the birds are destroying) and keep your roof looking good and lasting longer. Buena Park Roofing and Roof Repair
One visit from us can extend the life of your roof for 5-10 years and keep it leak free during those heavy rains that we can sometimes get. If you have a asphalt composition roof that you would like to get checked out then give us a call and we will schedule a time when we have a rep. in your area to check out your roof and go over any repairs (if any) at no charge. We are the roof repair experts for Yorba Linda and the surrounding areas. Placentia Roofing